The Busy Mom's 4 Week Challenge
Breaking Free! Conquering House Mess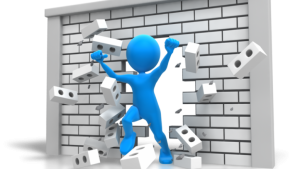 We know that as a busy mom, life can get overwhelming. But the truth is that there are ways to get a handle on all that overwhelm.
One way is to make small incremental changes, but to make them consistently. And that's what this Challenge is all about. Over the next weeks there will be 4 Challenges to implement, spaced out a week apart to allow you to incorporate them into your routine.
Challenge #1

Do a quick straighten up of the house every night before bed, no matter how tired you are.
Then… tell us right here on the website blog, how good it feels the next day when you get up to a [relatively] neat home! Ninja Mom! Conquering mess! Woo Hoo!
I  have a surprise! If you want to go to the next level (to qualify for a prize), you must leave a comment on the website blog post of the week, at least once for EACH of the 4 WEEKS (Suggestion: you might want to put it on your calendar as a reminder to check the website each Friday for the new challenge). www.MomCouragementCoaching.com  One winner will be chosen at random at the end of the 4 weeks.
In just one month of short spurts, you will have started a new routine to begin conquering house mess. Success!!!
Be sure to check in each Friday…and join in the excitement & fun!
Until next time,
Thanks for all you do!
God bless you bunches!


Marantha! Come Lord Jesus!
Awaiting His shout,




The MomCourager™