The Busy Mom's 4 Week Challenge. Breaking Free!
Conquering House Mess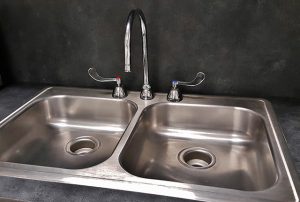 Are you enjoying the Challenge? Have you been keeping up? I know it's hard to do something like this when you are busy, but that is exactly when you NEED to do it AND the rewards are huge. So, whether you are on target, you are just joining in, or have fallen a wee bit behind, hop on and join us on the band wagon. The more, the merrier!
Just to review the first two Challenges:
Challenge #1. Do a quick straighten up of the house before bed each night.
Challenge #2. Put away clean dishes. Set the table/prepare for the next day's breakfast.
Now that you have those as a bit of a routine, do #1 and # 2 each night and add:
Challenge #3.

Be sure no dirty dishes are left undone. Fill Dishwasher. Dump the old coffee grounds. Add fresh coffee for the morning.
Ahhhhh…Let us know how it feels to enter your kitchen each morning since you began to get things orderly before bed each night. Doesn't the day start so much better now?
Congratulations!
If you want to go to the next level (to qualify for a prize), you must leave a comment on each of the 4 website blog posts at www.MomCouragementCoaching.com  One winner will be chosen at random at the end of the 4 weeks.
In just one month of short spurts, you will have started a new routine to begin conquering house mess. Ninja Mom! Success!!!
Until next time,
Thanks for all you do to make the world a better place!
God bless you bunches,
Maranatha! Come Lord Jesus!


Awaiting His shout,




The MomCourager™