Over the years I have found many resources that have worked well for me and for others I know. The list below represents some of them. My prayer is that they would bless you as much as they have blessed me.
It is hard to listen to, watch, or hear any news these days without bumping into the issues people are encountering related to the new "Affordable Care Act." Thankfully, the law makes a provision for members of health care sharing ministries to not be subject to the requirement to purchase health insurance.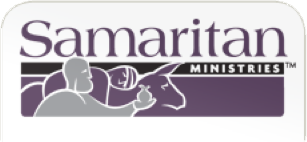 I have been a member of Samaritan Ministries for several years, and would highly recommend it if you are looking for a Biblical, non-insurance approach to health care needs.
I would strongly encourage you to go to the Samaritan Ministries website and watch their introductory videos. And if you decide to sign up, if you let them know that you heard about the ministry from me, I will receive a referral bonus that will help offset what I pay.
And even if Samaritan isn't a good fit for you, please consider sharing the information with others who might need to know about it.

I was first introduced to LifeLock through my bank when I opened my accounts there. LifeLock sends me email monthly updates to let me know that my accounts are still safe and secure. With identity theft and security issues such a problem these days, it's nice to know that LifeLock gives me peace of mind that I would not have to do the legwork if the unthinkable happened. (p.s. One of my friends had her personal accounts hacked and went through a lot of hassle getting it all straightened out. AFTER that, she is NOW signed up for LifeLock.)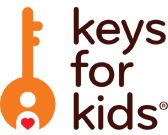 I don't know about you, but I love the kids' Saturday morning Christian radio dramas. (I still listen, even without kids in the home now. I know. I know. ) And Children's Bible Hour radio program has been one of my favorites for years. The "Keys for Kids" devotional (from Uncle Charlie's Children's Bible Hour) was a blessing for me as I discipled my 2 children. In fact, it was instrumental in each of them making a decision to follow Jesus as a disciple at a very early age. I can't guarantee that outcome for you, but I can recommend this devotional as a trusted resource to teach your kids valuable character lessons based on Scriptural values.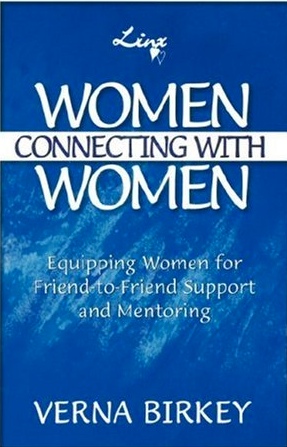 Verna Birkey has had a powerful impact on my life since the very beginning of my walk with God. She spoke profound and practical truths into my life. This book has been a type of "textbook" for me…helping me to remember what it means to be a woman of God. Designed to connect with other women. Each encouraging others to the Biblical pattern to love husbands, children, and others toward maturity in Christ. Verna is practical. She shows us through the power of "story" how to deal victoriously with the hard things in life. And even how to rise above a bad "start". A bad "past". Verna is a great "story teller", making learning fun! It's a great book for women's small groups at your church. AND it also works very well in the virtual small group setting.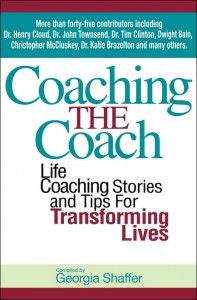 What a privilege to offer to you, a link to Georgia Shaffer's book!! I am blessed to have 2 of my own articles published in this amazing book, alongside some of my "heroes" in the coaching world. Georgia offers links to websites and also a short bio for each of the coaches she features. What a great resource for other coaches to learn from each other AND for others to get a snapshot of each coach featured. If you would like to get to know some the various topics/challenges that coaches can coach you through, this is the book for you. If you are wondering what a coaching relationship even looks like, this book is jam-packe full of client stories to SHOW you how a coach thinks and how a Christian coach helps others. And besides that… there are two chapters written by me in there! 🙂
Oh! WOW! What can I say that will truly give justice to the value of "Encounter with God" from Scripture Union!? I LOVE THIS resource! "Encounter with God" has been the single most consistent valuable resource in my growth over my many years as a Christian disciple of Christ. Daily Bible reading. Daily devotionals. For those who truly want to grow. It is not a "feel good" devotional. It is in-depth Bible STUDY. Refreshingly "meat" for those ready to go deeper. I use the paperback version, but an online version is also available.
---
Affiliate notice: I am an affiliate of some of the products listed on this page.
Ordering through my link may afford me a small compensation,
however that does not increase the amount you pay.