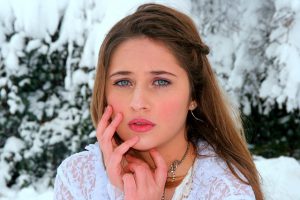 Are you feeling…
Afraid
Trapped
Exhausted
Lonely
You can change all of that.
But it takes: Stopping. Thinking. Being intentional.
Ready for some ideas?
No matter what your feelings are telling you, may I encourage you to CHOOSE to be courageous…
Here is are 5 tips to get you started:
Turn off the noise. TV. Radio.
Spend time sitting in God's presence with no agenda. No requests. Just be with Him.
Grab your Bible and decide to get to know something NEW about God. Choose to expect Him to show up.
Choose to change course if necessary. Confess what needs confessing.
Choose gratitude. Worship God because WHO HE IS. Your KING. Your SHEPHERD. Your HEAVENLY FATHER. The LIFTER of your head. Your PROVIDER. You are HIS Beloved. His Treasure. Embrace that.
Worship the LORD GOD ALMIGHTY!
For HIS GREATNESS! For HIS POWER! For HIS GRACE!
If you have more than you actually NEED today, then you are prosperous by the world's standards. Express gratitude for that. Worship Him for that!
"A lack of praise in times of prosperity may mean we are confused about the Source of our blessings."
– David Jeremiah
Need courage?
Consciously choosing to walk with God will give you the courage you need even when you feel like you don't have it. You can literally draw strength from your Heavenly Father. He stands ready to freely give it to you. (I can do ALL things through Him who strengthens me. We read that in the book of Philippians. That strength from God gives us courage. Believe it!)
Please share any of your own tips for overcoming fear. How do YOU practice courage? How have you gotten greater strength when you felt depleted?