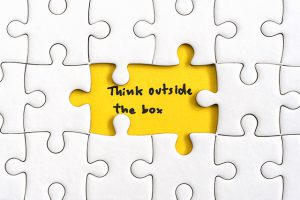 A couple of newspaper articles intrigued me because they were very different and yet had one thing in common: Young men that were not self-absorbed.They knew what they wanted and nothing was going to stop them. Not tradition. Not fear. These are some of the best of us. Men being men. I love these two news stories…
One young man
While classmates were deciding who to invite to Prom, one young man is thinking outside the box. Raised by a single mom, she encouraged him to go to his prom. She told him she had missed her own prom…because she was pregnant with him and had spent the money on rent rather than a prom dress. She never resented it, though. She was just stating a fact.
Matching outfits
He decides on the perfect date: His Mom! I wish I had the link to the article I read. I'd like you to see their coordinating outfits. It was lovely. She had a "make-over" and people were stunned she was his mom because she looked like she really could be his age. His "date" was radiant.
Sore feet
They did dance together but the last few dances she sat out, because she said her feet hurt; so her son spent some time with friends his age. When he was asked why he took his mom to the prom, he said "I love her so much". And it was evident he meant it!
Inspiring
A son full of gratitude, and willing to think outside the box to honor the one that brought him into the world and raised him alone, working hard to provide for the son she loved so much. And he GOT it! He understood her sacrifices were great but she never made him feel guilty. It was all for love.
Does fear of what people might say keep you from doing what would delight another?
Mature for his age.
Some young lady is going to be very fortunate some day. You know the saying that you should look how a young man treats his Mama and you will have a good idea how he will treat you after the "ROMANCE" wears off. So…I hope this mother posts pictures of that wedding day. I think everyone will be smiling real big, loving each other, and continuing to think outside the box.
Another young man
While other young men are playing video games, one young man thinks outside the box and teaches wilderness training. He loves what he does and is really good at it. But he had a bad streak. Three separate incidents happened. Unbelievably, he…
was bit by a snake
woke up while camping, with his head in the mouth of a bear
was bit by a bear, requiring multiple stitches
Those are no minor incidents. They all are YIKES!!! Each one would be enough to cause one to rethink what you do for a living. But…Does he decide to work at a "safer" profession? NO! He was out camping again only a week after the bear attack! WOW!
Inspiring
That young man is fearless! With an amazing out of the box attitude, he is facing his fears head on and continuing to do what he loves.
Do lesser things stop you?
What do YOU want?
In Luke 18, we meet a blind man that thinks outside the box. He is crying out for Jesus to have mercy on him. The disciples try to quiet him. But like the two young men above, this blind man will not be discouraged. He asks again for mercy. So Jesus calls him over and He says to the man: "What do you want?"
The man knows what he wants and responds. He wants to see. He asks Jesus for what he wants. He asks for a specific request. He asks the right person: Jesus. The one that can heal him. And Jesus does!
Do you know what you want?
ASK. He is the Source of all we need. Sometimes we just need to be reminded to think outside the box and be willing to not let anything stop us. Not tradition. Not fear. Not the lack of asking. Acknowledge Jesus as Lord and as the True Source to meet all your NEEDS and the One that knows what is best for each of us, We can TRUST HIM, like the young man trusted and loved his single Mom so much. And the young man who went camping again only a week after the bear attack. Onward!
Until next time…Thank you for all you do!

Maranatha! Come Lord Jesus!


Awaiting His shout,




The MomCourager™
Photo provided by Freepik.