What Do Camels And Botox Have To Do With You?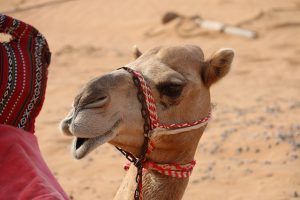 News report today
"Camels banned from Saudi beauty contest over Botox." I have to admit that caught my eye and I read the whole article on social media. Stay with me. I want to share what this has to do with you…
The King's Festival
According to the article King Abdulaziz Camel Festival camel beauty contestants are judged on the "size of their lips, cheeks, heads, and knees." (Do you ever feel that is how people judge you? By your appearance?)
Festival judges make a discovery
"Some owners had cheated in a bid to win cash prizes."… "The festival also features camel racing and camel milk tasting and has a combined prize money of $57 million" (According to BBC) (So, great value is placed on camel perfection. Trying to be perfect can bring out the worst in the best of us.)
A veterinarian was caught cheating
The veterinarian was caught giving camels plastic surgery, including Botox injections, & reducing the size of the ears. Saudi authorities take the festival very seriously. The contest chief judge says the camel is "a symbol of Saudi Arabia." (I am NOT making this up! We humans can go to great lengths to try to be physically perfect, too.)
What does this mean to you?
Are you content to be who God created you to be? Do you try to alter your appearance or credentials? We are each competing in the "game of life". However, nothing is gained in God's eyes if we "cheat" for appearance sake or try to WIN against someone else by cheating in other ways, either.
"Botox" is not the answer
I love helping women discover and embrace who their Creator created them to be, and to enjoy how He made others–each different by design as well. We are like a small but important piece of a bigger puzzle. Each different by design. All fitting nicely together easily, if we keep our original design without forcing it to be different, so we fit nicely into the finished masterpiece.
Why not give coaching a try?
Discover your strengths, your passions, your spiritual gifts, and then plug them into your "calling" from God. Embrace contentment. ENJOY your life rather than trying to be something you are not. Rather than comparing yourself to others. That comparison trap is a "killer" to your spiritual life! A coach is the only one who will tell you what no one else will. And amazingly, you will like that about coaching! You will be empowered and joy-FULL moving forward into your God-given destiny. Coaching works! Are you ready to get started discovering the richness of your unique design? Don't wait another day…
Let's make this the year of: No more Botox or "camel" competitions for you.

God bless you bunches. Thank you for all you do.
Maranatha! Come Lord Jesus!


Awaiting His shout,




The MomCourager™