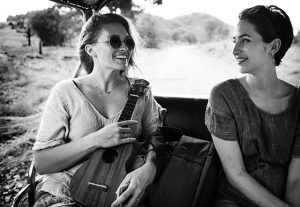 "In today's broken world, women are longing for warm relationships."  — Verna Birkey, author of the book "Women Connecting with Women".
Encouraging and Equipping women. Experience the benefits deep friendship can bring. Woman-2-Woman study group opportunity.
Here's what Dawn E. said about the study: "I have done this study multiple times since you (Pam) first introduced this to me after my first brain surgery. That was more then 17 years ago. I think it's great! The Holy Spirit moved greatly every time. May the Lord bless your group as you start this study."

Join me for this life-changing study
Beginning on September 20, 2017
Time: 12:30 – 1:30 p.m. CT on Wednesdays for 15 weeks
Personal Investment in YOU: Only $37/month
The purpose of the study is to "equip women to become loving, caring friends, mentors, encouragers, and supporters to other women the Lord places in their sphere of influence."
Verna Birkey wondered why it is that the world often turns to secular groups for support & comfort! Job labeled his religious friends "miserable comforters". How can we become more of "Jesus with skin on" to others? Verna's material reminds us of our ultimate goal which is to link up with other women to learn from each other. To encourage & nourish each other. Together learning truths that set us free. The study seeks to train & equip us to be all we were meant to be. I've used this study to mentor women for more than 20 years, and have not yet found anything better.
With grace-filled wisdom and gentle humor, Verna relates the truth of life in Christ to our everyday lives.
Equipping women to minister to others by first helping us to:
Recognize it's right to take care of ourselves
Identify and correct twisted thinking
Learn how to draw appropriate boundaries
Take steps to resolve conflicts
Know how to listen and ask helpful questions
Learn to communicate understanding
The Book and Workbook Details:
Women Connecting With Women: Equipping women for friend-to-friend support and mentoring. by Verna Birkey
You'll need both the book and the study guide for the first call on September 20th:
1. Women Connecting With Women (either text book or Kindle™ edition) AND
2. Women Connecting With Women. Study Guide. A Companion to the Textbook (Paperback)
Contact Pam for information and/or to reserve your spot!
Invite your friends to join you. Learn TOGETHER. Share this invitation. They will thank you!
"Blessed are those who hunger and thirst for righteousness,
for they shall be filled." (Matthew 5:6).
Until next time, thank you for all you do.