I am excited to again offer a special fall study for women wanting to find real women friends. Does that describe you?
Created with YOU in mind!!! Exclusively for women!

Begins in just 5 days on Wednesday, September 20 (12:00-1:30 p.m. CT).

Especially for women who want richer, fuller relationships with other women.
The call will be recorded (and ONLY available to the group members) because sometimes "Life" just happens and you just can't make it to the call!!! 😉
QUICK! Get your book AND workbook ordered and contact me to get registered asap! Don't miss out.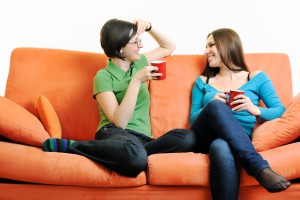 The kids are back in school and it is now time to do something for YOU. Something to restore your soul and give you greater "purpose" in your life. Clearer direction. More peace. Wisdom. Peace. Joy.
This is just the thing for a fall pick-me-up for you—refreshing your spirit and preparing you for the new beginnings that often come with the fall season.
OF COURSE, there will be laughter and fun as you learn how to better live out God's plan to be Titus 2 women in your circle of influence.
Amazing investment in yourself. Your ministry. Your friendships. Your family life.
This opportunity is only $37 a month. This is the only time it will be offered this year!
Don't miss out! This is the final offer for this 15 week class.

To be ready for the first class session, you will need to reserve your seat NOW! Time's up. No more procrastinating 🙂
AND then QUICKLY order both the book AND the study guide
(so you will have it for our first call):
1. Women Connecting With Women (either text book or Kindle™ edition) AND
2. Women Connecting With Women. Study Guide. A Companion to the Textbook (Paperback)
This is your FINAL OFFER to register for the class:
Just click to reserve your spot.(After you reserve your spot, I'll send you the special phone# and code# you'll use for the 15 weeks.) Oh! Don't forget to share this offer once you reserve your spot NOW. Your friends will thank you for it.
"Blessed are those who hunger and thirst for righteousness,
for they shall be filled." (Matthew 5:6).
Until next time, thank you for all you do.