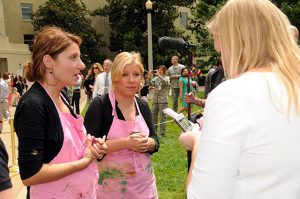 How would you describe what you are living for?
I just recently asked that question on social media. I found out that women have trouble coming up with an answer. They just want to get through TODAY. Surviving TODAY is the goal.
When asked: "How are you?"
The standard answer is "Busy". "Busy" has become a badge of honor. But what is that doing to women? Our souls are hungry for something MORE!
It doesn't have to be this way
There is a different way. A better way. And, I have a plan…
Are you already feeling defeated as fall rolls around?
That can change. You can find true satisfaction and joy in your life once you are clear about your strengths and purpose. I promise! Really!
Life-changing study begins in September.
Watch for an announcement and the details in next week's blog. I am excited about a special study I will be offering again this fall. Over the years, I have seen many women blessed through this study. So, I am excited to see what God will do in YOUR life. Just for you. Stay tuned!
"Make me to remember, O God, that every day is Your gift and ought to be used according to Your command." (Samuel Johnson, 1709-1784)
"Blessed are those who hunger and thirst for righteousness,
for they shall be filled." (Matthew 5:6).
Until next time, thank you for all you do.