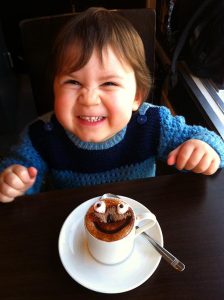 As Christ followers, our purpose is to glorify God and enjoy Him forever. Forever begins today!
Christ followers are first of all, disciples
We are called to get to know God through His Word, the Bible…progressively becoming more intimately acquainted with Him as each year passes. "Not that I have now attained (this ideal) or am already made perfect, but I press on to lay hold of (grasp) and make my own, that for which Christ Jesus, the Messiah, has laid hold of me and made me His own." (Philippians 3:12 Amplified)
Study the way God relates to His Son, Jesus
And KNOW that He relates to you, child of God, in the same way! What a joy to know that! He adores you! Just like He adores His Son, Jesus! And we that are His followers, His disciples, are also His sons and daughters.
Study how His Son, Jesus relates to God, the Father
As a child of God, you are to relate to God the Father in that same way that Jesus relates to Him! Study. To know. To understand. His ways are not your ways. It takes time to learn a new way of thinking and being. And you become like those you spend time with. Choose wisely. To think like Jesus, you have to spend time getting to know Him. It is a choice who you want to be like.
Christ followers are missionaries
As you grow more intimately acquainted with Him and the wonders of His person, you will feel compelled to share His love and His Word, the very source of the knowledge of His will. When you see Him as He truly is, you can't help yourself. You Must go and tell! CHOOSE to be brave! Because you are His and He is yours! It's like when you first fall in love with a human being. You have to tell the whole world…You just tell everyone you come in contact with. Even strangers. It's like that.
God chooses unlikely vessels to be His ambassadors
One of my favorite books of the Bible is Philippians. So much encouragement is shared by Paul, the author. And yet, he began his journey as a great persecutor of the church. An unlikely Christ-follower. Relying on the "flesh" rather than the Spirit. Relying on his knowledge/his education as a Pharisee-on-steroids, thinking He was righteous for wiping out the infidels! Yanking them out of their houses and killing them!
Paul, chosen by God to be His spokesman to the Gentiles!
Seriously? Paul, the Pharisee? The persecutor? Who would think such a thing? GOD would. God DID! It took a lot to get Paul's attention. But God is really, really good at getting people's attention. 😉 You probably have realized that in your own life. You can read a part of Paul's story in Philippians chapter 3.
When God changes a heart
God loves the word impossible. "…delight yourselves in the Lord and continue to rejoice that you are in Him." (Phil. 3:1b Amplified) The man who wrote that was Paul, who lived his early life under the fleshly legalistic rules of the Pharisees, God changed Paul's heart. And He wants to change your heart, too. And the hearts of your loved ones. Give Him a chance. Read His word. Ask Him to "open it up" to you…to help you understand…ask Him to help you love Him and His Word. Don't settle for mediocrity. Paul's pride in his accomplishments changed…
From this:
"…I was a persecutor of the church, and by the Law's standard of righteous…I was proven to be blameless and no fault was found with me." (Phil. 3:6b Amplified) He was the perfect little Pharisee. Following the letter of the law, but NOT the spirit of the law. Again, Paul was a Pharisee-on-steroids. He was PROUD of his heritage and his knowledge. Paul changed from that self-righteous man…
To this…
He became a surrendered, Spirit-led Disciple of Christ. Here is a bit of his instructions to the Philippian church after his transformation: "…put no confidence or dependence (on what we are) in the flesh and on outward privileges and physical advantages and external appearances." (Phil. 3:3b Amplified) WOW! God proves yet again, that He loves the word impossible! NOTHING is impossible with God.
The culture of education
Our country is obsessed with being smart. Having a "good" education. Like Paul. Paul had been impressed with his position, his credentials and his knowledge. But when He met the Lord Jesus, on that Road to Damascus experience, it is the beginning of his life becoming forever changed. It is not a quick, but rather a gradual growing up in the Lord. Re-learning everything. Seeing all of life through the eyes of Jesus now. He realized there is really only ONE worthwhile obsession: "…that I may (actually) be found and known as in Him, not having any (self-achieved) righteousness that can be called my own, based on my obedience to the Law's demands—ritualistic uprightness and (supposed) right standing with God thus acquired, which comes through faith in Christ, which comes from God by (saving) faith." (Phil. 3:9 Amplified)
So, back to my original question
Is it REALLY a culture war? Or something else? I believe it is a war against God. A hatred of God. A hatred of Jesus. A pride that "I-don't-need-God" mentality. Like toddlers who repeatedly say, "WHY?" and "I can do it myself" and "You're not the boss of me!" Our civilization has taken on a TODDLER MINDSET and the war we are experiencing is not against culture but against God Himself! Creator God. God Almighty. Surrender is not an option to a toddler. They will fight for their own way to the end. Without a thought of the consequences. Without a thought for their destiny. It is only a NOW mentality. It is only a ME mentality.
What can you do about it?
If you are a Christ-follower, then you are called to pray and seek out ways to share your testimony. To be brave. And know that you will be rejected often. Toddlers don't like to be told they are on the wrong path. BUT GOD…
God is still on His throne,
whether the toddler admits it or not. Praise Him that you and I are not alone in this battle against WHO is in charge. God is in charge, whether the world and the toddler culture wants to admit it or not!
Maranatha! Come Lord Jesus!
Until next time,
God bless you bunches!


Thanks for all you do!
Awaiting His shout,




The MomCourager™