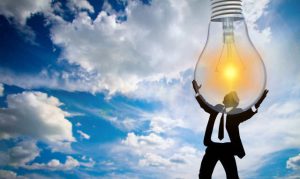 Are you longing for peace for your soul? And rest?
How many times I have gotten off course, looking for approval or a word of encouragement from someone without the capacity or desire to give it. Maybe it was a boss or a friend or a frienemy. Or maybe it was a relative. It can be wearisome trying to please another human being. So, who are you trying to please? Your own high standard? Or someone else's standard for your life?
What does God have to say about that?
God is the source of all you are longing for. Peace. Rest. A plan to make your life less busy. He says "Come to Me." He says "I will give you rest." Sounds wonderful, doesn't it? So why are we so often weary? And discontent?
God's yoke fits us perfectly
It is perfectly designed for each individual follower of Jesus.  He says: "Wear my yoke for it fits your perfectly…Let Me teach you…and you will find rest for your soul." (Matthew 11:29, 30 TLB)
The key
"Let Me teach you." That's is what the Lord says we are to do. Let. Me. Teach. You. So, first we must be a student of the Word of God. It is a choice. So we can learn what He thinks and what He instructs. What HE teaches.
Charles Schultz (Peanuts creator)
He wrote about a young man talking to his young friend about a discovery he had made: "I think I've made one of the first steps toward unraveling the mysteries of the Old Testament…I'm starting to read it!" 😉  Ahhhh…yes…starting at basics! Always the best plan!
Starting
Choose a version that you enjoy reading. I found the Lord in The Living Bible for example. Then I moved to New American Standard Version and then the New International Standard Version. There is no right or wrong. I am back reading through the Bible in my Living Bible again for 2018 and LOVING the reminders of finding my FIRST LOVE (JESUS) there! For me, personally, as a young person, I'd tried starting in Genesis in the King James Version. MANY times. and never got past Genesis. So, choose the version that you enjoy reading. "A commitment to read and follow God's Word begins a daily journey of discovering His love and power." – Our Daily Bread
Gaining understanding
"I gain understanding from your precepts; therefore I hate every wrong path." (Psalm 119:104) "So Christ has made us free. Now make sure that you stay free and don't get all tied up again in the chains of slavery to…laws and ceremonies." (Galatians 5:1) It is not what we do so much as who we are.
ARE you a follower of the Way like the disciples were called? If not, then that is your FIRST step. Seek Him. Find Him and Commit your life to Him. And then the WHY of WHO we are, therefore informs WHAT we do.
Your WHY must be your LOVE for JESUS
So in answer to the questions in the first paragraph about who are you trying to please…God says "You cannot serve two masters."
God is our Master and whatever we do MUST be for an audience of ONE = HIM! The Lord God Almighty. Because He is worthy. Because we cannot do any less for the ONE who has given His all! His life. And is now, even now, preparing a very special place just for you. For me. For us! So, we must "occupy" (work) until He comes again. We are told in His Word, "…never let it be said that Christ's people are poor workers." (I Timothy 6:1 TLB) That is the response of one who has spent MUCH  time with Him in His Word and comes away from that time more deeply in love with the Lover of your soul! All for Jesus. I surrender. All to Him I freely give. (Words of a song but so appropriate for what our response is to be to our FOREVER FRIEND. Our SAVIOR. Our LORD.)
Does that mean doing less?
You are not necessarily doing less in order to find rest for your busy life, but you are doing whatever you do out of a love response to the One who has told you to "Live one day at a time." (Matthew 6:34).  Time with Him releases in you a trust that He knows what you need and so you make a conscious choice NOT to worry because when you wear HIS yoke, it "fits you perfectly…and you will find rest for your soul."
Give God First Place in Your Life
Then…all is well. Little by little. Reading His Word. Letting Him teach you. Learning of Him and His ways. One day at a time. We each learn to rely more and more on Him and our busy lives surrender to the choice of resting in His arms. Yoked with His yoke. Rest for your busy life!
God bless you bunches. Thank you for all you do.
Maranatha! Come Lord Jesus!


Awaiting His shout,




The MomCourager™