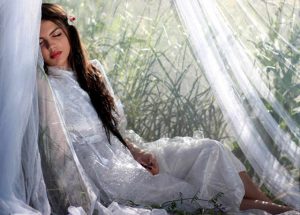 Coaching Will Move You Toward Your Dream
I am going to toot my own horn a bit here, friends. But if you have never experienced coaching, this is something you should know. I am going to be quoting from a full page letter I received from a client. She will be anonymous. Because she is every woman's potential…
Encouragement
Here are parts of her letter to me:
"Dear Pam, Each month you encourage my heart and speak truth to me. As I have thought about how it felt when we first started talking…and where I am today; I've come a long way baby!
Circumstances
"It's funny that circumstances haven't changed in many ways but, my attitude towards them has!
Scripture Knowledge
"I have always known scripturally, that it was how we respond to our circumstances, that makes us victorious."
She made the shift from head knowledge to heart knowledge and then to actual fact in her life.
Living the Dream
"Just wanted to tell you thanks. I now know what is in me and that is victory in the Name of Jesus…over every issue in my life. I have decided to have a new acronym to proclaim: LTD = Living the Dream.
Dreams come true
"I once dreamed of doing the very thing that I am doing now and I praise God that He makes our dreams come true!!!"
She had dreamed but never believed it possible. She always had it in her…as do you, too… but a coach draws it out of the person and holds the dream for the coachee until she is able to believe it herself! I LOVE what I do! I LOVE walking this journey with the women God sends me…
She explains in her letter to me…
That she now has gone from head knowledge to true change in her mindset and in the way she is now thinking about her circumstances. She indeed is victorious today! She is an amazing woman. She has always been an amazing woman, but had not fully realized her potential. She had not embraced her strengths and realized the value of her spiritual gifts. So she had not yet realized God's plan for her life! But now she does and is living it fully! Praising the Lord for His wisdom and mercy and love!
YOU COULD BE THAT WOMAN TOO~
Let's awaken you from your slumber so you too can realize your full potential. So YOUR dreams can come true, too! Let's very soon arrange a time to chat about that…
God bless you bunches!
Maranatha! Come Lord Jesus!


Awaiting His shout,




The MomCourager™