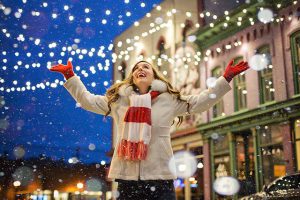 Antidote? For what?
For everything! Absolutely everything! Christmas is the best antidote for everything! I have been wondering how you are doing. So, I decided if I share how I am doing, that maybe it will be helpful to you, too!
Everywhere we turn it seems there is an abundance of horrific news about people that are in authority. In the public eye. It can get discouraging.
The tip of the iceberg
Unfortunately it does not end with those in the public eye. Is there ANYONE we can trust?
What do you do when…
Your husband confesses he cheated on you for many years?
Your pastor is inappropriate with you and/or with someone you love?
Someone in your apartment building is inappropriate?
You begin to remember things from when you were younger that never should have happened?
You co-worker is mad at you and threatens to beat you up in the parking lot?
You look UP!
You do what you need to do to get yourself in a safe environment as soon as possible. And you remember what you know: That when these things happen, you look UP! You look UP to your Heavenly Parent. Let Him comfort you when you are crying. When you hunger for authenticity. When it all seems too horrific to comprehend! When you are weary of the betrayals and the threatening or difficult circumstances.
You look to Christmas
You look to the Child wrapped in swaddling clothes. And in your imagination, you picture yourself in swaddling clothes and allow your Heavenly Parent to swaddle you and comfort you. Stay in that for a moment or two. Absorb that picture in your mind's eye. Your Heavenly Parent adores you! That is a great TRUTH! And…
You worship the One who has been there and done that
Jesus is the One and Only One that can truly understand on a deep personal level. As an adult, he was left abandoned by those closest to Him and was abused and treated with contempt by the earthly authorities.
The current news
The reports of abuses in the news about those in some form of authority has brought back in my memory some pretty trying times. Each of the bullet points above, I have personally experienced. And yet, on the other side of each of them, I now rejoice that God has (as Scripture says) considered me worthy to experience each of those things.
Why do I say such an odd thing?
Rejoice? How? WHY? Because…Each has drawn me ever closer to the swaddled Babe in the manger. He grew up. And He is my Savior and My Lord. And that's what He wants for each of His "kids". It has been a long and curvy road, but He has never ever forsaken me. I have never ever been alone. He is my closest ally.
Hallelujah!
Christmas is the best antidote for all that is wrong with the world! ALL of it!
Christmas is not a day on the calendar!
Jesus IS Christmas! The best antidote! Always and forever!
Jesus, the Reason we celebrate
The birth of the Baby we celebrate on Christmas day, became the innocent Man on the Cross. He suffered a horrendous amount of torture before and on the Cross. He died. He rose from the dead. And He is coming again! The Christmas Child has become the Savior. Do you believe that? I'd love to talk with you…Contact me and we can set up a phone chat.
Merry Christmas! And God bless you bunches! Thank you for all you do!
Maranatha! Come Lord Jesus!


Awaiting His shout,




The MomCourager™