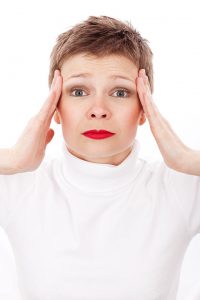 It is often awkward. We want to help, but what do we say? How do we help? Can we sometimes do more harm than good? Stress and heartache often follow a crisis. Death of a loved one, divorce, job loss, or illness are just a few of the things that leave us feeling inadequate to help the hurting. Our country has suffered a great deal of loss this year. We have had many natural disasters, which have left individuals and families without their normal comforts or routines. They want to be brave, but it is hard!
NUMBER ONE THING NOT TO SAY
Don't say "I know how you feel". That is the number one complaint from those who suffer. No way can one person know how the other feels.
Instead, try something like: "I can't imagine how difficult this is for you."
See the difference? The second option validates the person and also acknowledges that they are hurting.
TWO MORE COMMON EXPRESSIONS TO NOT SAY
Don't say "Are you OK?" or "How are you doing?" Those are things we say in everyday normal conversation; they are so common that they have lost any meaning for any true sense of caring. They sound superficial and they often are if we are honest with ourselves.
Instead, say something like: "How are your holding up?"
Again, this second option validates the person and their pain.
ACTOR JIM CARREY SAID:
"I think everyone should get rich and famous and do everything they ever dreamed of, so that they can see that it's not the answer." There is real wisdom in that statement when it comes to trying to comfort someone who is hurting. Because there are no easy answers. And we can't FIX it with stuff or money. If we have not experienced it ourselves, we might want to take a pass at trying FIX the problem as we see it. Instead, perhaps try the above couple phrases and then maybe a very non-invasive touch on the forearm or shoulder. Or if you are friends, a hug would most likely be welcomed. Be sensitive and try to observe reactions so that you don't make THEM feel uncomfortable.
CHOOSING TO BE OTHER-FOCUSED
Ask God to help you BE there rather than trying to SAY something clever. Just BE a calm presence. Prayerfully attentive. Don't look for affirmation from them. Don't look for kind words back. Most likely they are exhausted and kinda "peopled out".
HERE'S A LIST OF MORE OF WHAT NOT TO SAY:
(FROM BILLY GRAHAM EVANGELISTIC ASSOCIATION)
Don't say:
You'll feel better before you know it.
You'll get through it.
I'm sure it would never happen again.
Don't cry.
Be strong for your family.
Be happy for what you have left.
God must have needed him/her in heaven.
Thank God you have other children.
The Lord gives and the Lord takes away.
Don't let it rob you of your joy.
Any personal stories that compare this grief or loss to some other grief or loss.
Anything that tells the person how to feel. Instead, respond to how he/she feels.
OTHER BETTER THINGS TO SAY INSTEAD:
(FROM BILLY GRAHAM EVANGELISTIC ASSOCIATION)
Where were you when it happened?
Use open questions: What was it like? (Then, listen to the reply.)
May I take a moment to pray for you? (Be careful not to try to fix them in prayer)
If a family has lost a loved one, talk openly with them about him/her; share memories, especially little things you remember.
Freely speak the name of the one who has died.
Often Bible verses about God's presence and love…like: "God is our refuge and strength, a very present help in trouble." (Psalm 46:1 NKJV ) or "I am with you always." (Matthew 28:20 NKJV)
DO YOU SEE THE DIFFERENCE?
The first bulleted list is trying to fix the problem. We can so easily go to the fixing default because we feel awkward and want to help the person get over it quickly, so WE can feel more comfortable.
The second bulleted list is affirming the unique suffering the person is going through, and purposefully asking open-ended questions rather than making statements.
ENCOURAGING AND EQUIPPING YOU TO HELP OTHERS

"The Sovereign LORD is my strength; He makes my feet like the feet of a deer, He enables me to tread on the heights." (Habakkuk 3:19)
BE an expression of the love of Jesus.
God bless you bunches. Thank you for all you do.
Maranatha! Come Lord Jesus!


Awaiting His shout,




The MomCourager™